Schtuff We Like - Bunky Moon (Ron Brendle, Chris Garges, Troy Conn)
CD Review: Schtuff We Like by Bunky Moon Offers a Combination of Cover Songs and Original Compositions
4/5 stars
Posted: 27/05/2011 CD Review
Putting out a CD of mostly cover tunes can be a risky move, especially if the songs chosen fall into the category of iconic, rock masterpieces. No matter if the band is a well-known, established act or a newcomer; the remakes will always be compared with the original, which can set a very high standard. The bar moves a bit higher with the decision to go all instrumental, leaving no place to hide musical mistakes or inabilities. As it turns out, Ron Brendle, Troy Conn and Chris Garges are a talented group of musicians who demonstrate their extraordinary musical ability by turning out an impressive collection of tunes.
Schtuff We Like (LoNote, 2011) features seven cover tunes, including Zappa's "King Kong", "Space Oddity" by David Bowie, The Who's "Boris the Spider" and "Lark's Tongues in Aspic, Part Two" by King Crimson, as well as four original compositions. Apparently covering simple tunes like "Cat Scratch Fever" or "Smoke On The Water" wasn't exciting enough for Bunky Moon. Instead, the band opted to attack some of the most complex compositions in rock history. Spoiler alert……………they did a damn good job.
Guitarist Troy Conn must have taken considerable time to dissect "Lark's Tongue in Aspic, Part Two" note-by-note, because I couldn't find a single slip or bad note anywhere in the nearly eight minute running time. Conn also shows his ability to interject emotion and feeling throughout the CD, especially in Paul McCartney's "Maybe I'm Amazed" and the Bunky Moon original "Sleep Talk". He reminds me of a cross between Jeff Beck and Al Dimeola.
I've known percussionist Chris Garges for a number of years and am continually amazed at his talent. Garges seems to have an ability to slip into nearly any style of music and play like it's the only thing he knows. He also likes to step outside his Noble & Cooley drum kit to bang on other stuff, such as Korean temple bells, seed pods, squeaky toys, Pringle chip cans and aluminum foil. The addition of such an oddly-complete percussion element gives each tune a distinct personality. "Hypermobility" is a great example of Garges' talent and ability.
A lesser bassist could easily get lost in this band, but Ron Brendle manages to push through the fray and make an indelible impact on each song. Brendle's smooth bass line in "King Kong" provides lots of solid ground for Troy Conn to play on and even steals the listener's attention on occasion. My favorite Brendle track is Bunky Moon original "Mealy Mouth". Composed by Brendle, "Mealy Mouth" is the kind of tune that makes you move without realizing it. The dominate bass line is definitely the star of this song, pushing Conn's lead work into a support position.
Schtuff We Like is a quality collection of music, presented by some truly gifted artists.
Schtuff We Like was recorded at Old House Recording Studio in Charlotte, North Carolina and mixed by legendary producer Mitch Easter at Fidelitorium Recordings in Kernersville, North Carolina.
Big Octave - Ron Brendle, Chris Garges, John Alexander
Big Octave
LoNote 106
John Alexander on saxophone, Ron Brendle on bass, and Chris Garges on drums are collectively known as Big Octave. The trio has held forth on Thursday nights at downtown's Blue for about two years, showcasing the group's many sides – adventurous, humorous, rhapsodic, relaxed.
As soon as you hear the whining whirr that opens Big Octave, the band's new self-titled CD, you know that this jazz album is going to give you a run for your money. That initial squeal belongs to the trio's take on Lennon/McCartney's "Tomorrow Never Knows," a rock-infused track that dubs alien noises over a repeated crashing drumbeat and an untamed saxophone.
No sooner does the wildness of "Tomorrow" fade than Brendle's cheerful, straight-up blues, "Blue Robbin" comes bob, bob, bobbin' along (all but two of the album's eleven tunes are by Big Octave musicians). Alexander's "New Roz" mixes aloofness with middle-eastern exoticism – a sort of Humphrey Bogart in Casablanca feel. "Al Hemiola" plays with shifting triple and duple rhythms while maintaining a hip-shaking groove. Throughout the album, the playing is terrific, with improvisations that continually build steam without jumping the track.
Meg Whalen
Charlotte Magazine
February 2006
Big Octave
Big Octave features an improvising trio based in Charlotte, North Carolina. To their eclectic program of excitement, the three artists have folded in elements from such varied sources as Jimi Hendrix, The Beatles, Charles Mingus and Ornette Coleman, as well as a throw-back to The Swing Era. Thus, they're able to reach out to a broad audience. With bass and drums providing a lively rhythmic foundation, saxophonist John Alexander explores with intensity and desire. Adopting a tone quality similar to that used by Ornette Coleman, he slips and slides seamlessly from one theme to the next. Most of the session moves briskly, pumping with hard-driving energy over winding roads. Chris Garges propels the trio with splashes of shimmering cymbals and the pop-pop of snare drum punctuation. His crisp rolls and quick textural changes keep the session highly charged. Ron Brendle adds an intuitive walking bass foundation for support, as well as creatively constructed solo arguments. Each member of Big Octave solos with authority while their counterpoint remains cohesive. Their collaboration on "Election Year Blues" carries the torch of centuries. Brendle's "Hypermobility" carries a fiery contemporary edge, while his "Passing By" slumbers gracefully through peaceful impressions. For the most part hot and heavy-handed, Big Octave provides various impressions that drive with a zest for the release of creative energy.
Jim Santella
Cadence Mag. May 2006
Big Octave
John Alexander, saxophones, chants; Ron Brendle, bass, chants; Chris Garges, drums, percussion
The album begins with solo tenor saxophone playing well-thought out, controlled multiphonics. Their use is in no way trite, as they establish the mood for the events to come. The remaining members of the group soon enter – bass and drums – with a vengeance. The feel is dark and grave, using pedal tones in the bass and rock-oriented beats in the drums. A hint of sanguinity dances with the melody, as it is based in major. (Well, actually Mixolydian if you group the second phrase with it.) But soon all feelings of sanguinity retreat, as multiphonics, growls, and modes of harmonic minor are reintroduced. In the background can be heard the inner voices of your psyche, but distinguishingly audible, enough so as to not warrant alarm. In fact, upon closer examination they are subtle overdubs of the group – a very slick effect, indeed.
This opening tune, "Tomorrow Never Knows" by John Lennon and Paul McCartney, is an example of the group's exploration of new and creative music. The group does not limit themselves to conventional standards, and employ many avant-garde techniques such as the use of computer generated sounds. Without a doubt, the piano-less/guitar-less group is influenced by Ornette Coleman's harmolodics. Perhaps as a tribute, they include one of his tunes, "Chronology." The remaining tunes are by saxophonist John Alexander, and bassist Ron Brendle. Although the styles do change to more traditional feels, such as the swing tune, "Blue Robbin," the approach is still adventurous.
For those seeking new and inventive jazz, Big Octave would be a great place to start. They effectively draw influences from all walks of life, such as the Eastern-European influenced tune "New Roz" and have no problem reaching for new sounds. If you are looking to spice up your current jazz collection, Big Octave is the one for you.
Joshua Musselwhite
Jazz Improv Magazine Volume 6, Number 1
Fall 2005
RHIZOME - RON BRENDLE & MIKE HOLSTEIN
By Bob Gish
Smoke signals; Rhizome; When I was There; Loose Interpretation; Soapbox; Topohicvo; Sardegna; Lava Lamp; Whisper; Up Start; Mealy Mouth.
PERSONNEL: Ron Brendle, Mike Holstein, double bass.
Two bass players, two double basses, in this case make for more than a two bass hit. This CD is a home run. Surely the title indicates just how fundamental, how rooted, the stand up bass, the acoustic bass, is in any ensemble. The bass if fundamental to any rhythm section just as any rhythm section is fundamental to the rest of the band or orchestra. In the theory of the humors, correspondences might be made with the fundament of earth, and so it is in music when a typology of roles is outlined.
So how about the bass as a solo instrument? That point is well established by now and with considerable talent and vividness. What's unique here is the dynamism, theforcefulness and "rootedness" of bass duets. And once you hear one bass duet chances are you'll crave for more, especially in the artful hands of Mr. Brendle and Mr. Holstein. Who knows which is which, who is who, on the tracks? And, in a sense, who cares? These two partners play as one, whereby the listener envisions a kind of magical octopus, not just capable of choosing a World Cup winner, but wondrously able to hold up two bizarrely beautiful instruments with all eight arms - exploring all the intervals, be they thirds or fifths or octaves, what have you, as well as inventing new scales, new modes, new sounds of the enchantment for Neptune and his pards. Even mermaids would be charmed if not awe struck by the assembly of earth and sea shaking sounds and vibrations heard here.
In a less fanciful context, let's just say the sounds heard here will make you sit right up and say howdy and hot damn! Shuffle the tracks if you will. Play one over and over. Play them in succession. Do what you want, do what you will. You'll be spellbound by what you hear. And what you'll hear will be at once quintessentially musical and trans-musical! You'll hear the breaths as well as the bowing, the plucking as well as the caressing of the newest of ancient strings and strokes. You'll hear heaven more near than far!
Bass players in particular will come away with waving hair and sparkling eyes and others will want to "weave a circle round them thrice," knowing full well, convinced, that like Coleridge's dreamer, these guys on honey dew hath fed and drunk the milk of paradise! And they've only listened to the CD. Just imagine what Brendle and Holstein look like after soaring through this experience. No just another day at the studio, to be sure. Ah, bass lessons, bass duets will begin to proliferate all over the world. You can bet on it. It's rooted and the shoots are spreading as we speak.
​ RHIZOME
LoNote Records
by George Harris
There have been two bass players in big bands, and in some small bands, but as a duo...well, you've got to do some research. Dave Holland did one about 30 years ago, and it was a painfully free affair. Charlotte's Ron Brendle and Mike Holstein's Rhizome hits all the right spots, making it more like a summit between guitarists in the sense that the feeling of swing is always present. Together, they do everything you can with a bass, from slapping ("Smoke Signals") to strumming ("Sardegna") to bending ("Soapbox") to bowing ("Rhizome"). The music is original and fresh in feel,with some lyricism and reflection on "When I Was There" and the hip jive of "Loose Interpretaton" serving as highlights. Going from the funky snap of "Topochico" to the passionate aria of "Whisper" is a formidable task handled well by the four hands available here. Rhizome is lots of fretless fun provided for your ears.
HERE - Ron Brendle, Frank Kimbrough, Al Sergel
Here
LoNote Records 103
Top-notch bassist, Ron Brendle leads this trio featuring one of our favorite modern jazz pianists, Frank Kimbrough, and drummer, Al Sergel. With this release, the musicians frame their game plan upon some of pianist, Keith Jarrett's 70's, early 80's group sound, where the musicians pursue open ended interplay while utilizing space as an effective means of altering themes and tonalities. Here, the artists' inject their distinct personas into the overall mix. A very fine outing indeed!
Glenn Astarita
allaboutjazz.com
Ron Brendle Trio -- Here (LoNote)
Yawn: yet another well-intentioned disc of modern instrumentals shaped by a triangle of piano, bass and drums. Yes, the piano-trio is the most popular configuration in jazz, but what separates Here from a gazillion and one lesser lineups is the democratic nature of this particular triumvirate. Customarily, piano-trios are fronted by, well, pianists.
Ron Brendle, however, is a stand-up bassist, a modest man with unselfish tendencies. Like one of his teachers, bass giant Charlie Haden, Brendle believes that the thrust of his inspired strum and twang is to make everybody else in the band sound groovy. Accordingly, drummer Al Sergel and pianist Frank Kimbrough blow on Here with uncommon ease, like wisps of dandelion swept up and away by an invigorating rush of spring breeze.
Stickman Sergel's smokin' stroking swings every which-way. His substantial gig-bag contains ear-enticing percussive tricks like 'Nawlins-style second-line butt-wag, swift four-to-the-bar gallop and even rattling press-rolls straight out of Sousa. If the secret of primo jazz drumming is to suggest rhythmic solutions without smacking the audience upside the noggin with the obvious, well, Sergel's drums and cymbals reveal the truth.
Meanwhile, Kimbrough, a Roxboro-native and now a fixture with the adventurous Jazz Composers Collective in New York City, turns in a relatively straight-laced but vigorous performance. On Brendle's Keith Jarrett-influenced "Sardenga," old-timers will recognize the tide-like rush-and-retreat of Kimbrough's surging 88s, a technique he first revealed on a beaten-up old upright at the old Cat's Cradle in Chapel Hill 25 years ago. Later on the disc, the now-mature pianist flip-flops effortlessly between the cool of Thelonious Monk ("Bemsha Swing") and the tropical splendor of "The Dolphin," a cerebral samba imported from Brazil. If you've been waiting to hear Kimbrough, typically a restless spirit, play contemporary jazz with one foot rooted firmly in-the-tradition, then Here is now.
Also brand new on Brendle's LoNote imprint (
) is Autumn, a quieter duet date again reuniting the bassist with his old pal Kimbrough.

Joe Vanderford.
The Independent

HERE
LoNote Records 103
Ron Brendle, bass; Frank Kimbrough, piano; Al Sergel, drums

Ron Brendle, first-call bassist in the Charlotte, North Carolina area, has leveraged his work with pianist Frank Kimbrough of the Jazz Composers Collective, among other groups, into a first-class CD featuring a couple of his compositions, as well as Brendle's arrangements of others' tunes as adventurous as his own. Even some of the more standard fare, such as "You Only Live Twice," a song not often heard recently but one whose haunting nature captured Brendle's imagination, undergoes transformation with the use of dark harmonies and swirling undercurrents creating a tension with the more placid melodic development. "The Dolphin" fits in the same pattern as "You Only Live Twice," a gorgeously written song that allows the group to lay back with a straight-ahead presentation, stirred by Brendle's loping bass work that punctuates Kimbrough's lines while drummer Al Sergel mixes up the rhythms with colorful animation involving splashing cymbal work and gentle snare prodding, even as Brendle quietly solos.

However, those pieces are more like interludes among the CD's more unconventional works, the relishing of whose complexities Brendle obviously shares with Kimbrough and Sergel. Kimbrough's investigations of the originality of Herbie Nichols and his intellectual curiosity in other avenues of jazz serve him well when he teams with Brendle, not only as they cover some Ornette Coleman and Theolonius Monk material, but also as they convert the traditional folk song "Wayfarin' Stranger" into a brooding piece of dense minor chords, shimmering tremolos and convergence with the feeling of the blues. On Coleman's "Enfant," the members of the trio have an instantaneous understanding of the others' thoughts as they course through a piece of stops and starts and unpredictable elasticity. Kimbrough glides through its quickening phrases, from eight-note exposition to thirty-second-note descents to sixteenth-note embellishments as he deconstructs the theme over Brendle's walking bass lines through successive choruses. And Coleman's "Dee Dee" develops as a calypso of tightly clustered chords of whole tones verging on dissonance but never quite crossing the line. Brendle bounding along as jaunty intervals animate the piece with feel-good optimism. "Bemsha Swing" proceeds in a similar fashion of joyous exploration of the melody while Sergel lays down a New Orleans street beat of strutting extroversion while Kimbrough again minimizes the melody with two-note plinking chords and jabbing bass-clef accents.

Brendle's own compositions are equally challenging, as surprising in their structural framework, unusual modulations and darting interjections as some of the better-known jazz pieces. His "Freeway," apparently inspired by Monk, consists of repeated intervals alternating with tripping melodic references, oblique in their flanking approach, that snowball into advancing acceleration over Brendle's steady beat. Brendle opens the CD with his own statement of the theme of his "Sardegna," poignant and classical in its approach as he symmetrically builds to a high point in the fourth bar from which the remainder of the melody falls linearly in the second four. The trio makes much of this straight-forward theme as Kimbrough substitutes chords and opens up the motive to alternative, and times quite dramatic, approaches not initially apparent through spur-of-the-moment interplay among the three.

Here is the work of a bassist known by the jazz artists who tour through Charlotte, such as Kimbrough, Clark Terry, Chris Potter, Andrew Hill and Bill Watrous. However, his choice to remain there has limited his exposure to wider audiences, which no doubt would find him to be a bassist of note were he to live in New York. Nonetheless, Here is the work of a progressive bassist with much imagination to share with appreciative listeners.

Bill Donaldson
Jazz Improv Magazine Volume 6, Number 1
Fall 2005

Ron Brendle
HERE
LoNote Records 103

Clearly, the work of Ornette Coleman and Charlie Haden made a deep impression on Brendle. Brendle's admiration for the work of Haden is evident from the rich resonant lines that open the disc and continue through to the closer, his version of "Wayfarin' Stranger," a tune from Haden's childhood that the bassist resurrected a couple years ago. Brendle is able, with the assistance of long-time collaborator Frank Kimbrough and drummer Al Sergel, to imbue the music with that folk-like yet highly sophisticated lyricism in a way that's distinctly his own.

He likes to drop deep, cellar dwelling notes with overtones that resonate throughout the ensemble's sounds. On the moody "You Only Live Twice" he demonstrates his penchant for engaging the piano in conversation without impeding Kimbrough's lines. Kimbrough, the most noted member of the trio, plays lines that seem to float away from each tune's harmonic underpinning. This is especially evident on Brendle's hard bop "Freeway," where his melodies twist and turn into odd corners of the tonality. Sergel maybe is the least known, but his contribution to the date is essential. He pins Brendle's and Kimbrough's exploration down to grooves fashioned to bring the best out of each piece. I especially liked his quasi New Orleans shuffle under "Bemsha Swing." He adds both propulsion and color to the proceedings. Unlike Kimbrough, Brendle has opted to setlle in Charlotte, NC, rather than move to New York City. But don't be fooled by his down-home address, this trio is as accomplished as any out there.

-David Dupont
CADENCE
(110-111)
Volume 28, Number 4

Here
Artist Ron Brendle
Date of Release Sep 8, 2001

North Carolina bass player Ron Brendle continues his association with creative pianist Frank Kimbrough with this, his third album. Working in a familiar trio format, they interpret a play list comprised mostly of modern jazz compositions, with a couple of originals and a standard rounding out the program. It's the standard, "Some Other Spring," that sums up the group's stylistic predilections — thoughtful, organized, and deliberate. Kimbrough's intelligent chord progressions are built on the foundation laid down by Brendle's bass. The group exhibits a degree of synergy, as if the musicians were able to read each other's mind in advance of the next few measures. On "You Only Live Twice," with Kimbrough occupying his usual out-front position, Brendle's bass works to fill the space between the pianist's harmonics while the trio's drummer, Al Sergel, slides in and out with telling but not presumptuous percussive shots. Matters get livelier on "Bemsha Swing," as Sergel opens with a short solo. Kimbrough then comes in, abandoning his flowing style in favor of angular playing fitting for this Thelonious Monk classic, reinforced all the way by Sergel's simple percussion. This tune is immediately followed by a representative of a subsequent stage in the development of modern jazz, "Enfant," by avant-garde jazz pioneer and leader Ornette Coleman. It would have been very easy for the group to exercise such a level of stridency on this piece that all equilibrium in the playing would be lost. To their credit, while they retain the special character of Coleman's music, it's presented in such a way so as not to drive away the less adventurous jazz fan. Here is 53-plus minutes of alluring and high-quality jazz. Recommended.

Dave Nathan
allmusic.com





Autumn - Ron Brendle, Frank Kimbrough

Ron Brendle / Frank Kimbrough
AUTUMN
LoNote Records 102

North Carolina area jazz bassist Ron Brendle has performed and recorded with vocalist Nneena Freelon, trumpeter Clark Terry, and others, yet is perhaps lesser known than his associate and longtime member of the Jazz Composers Collective, pianist Frank Kimbrough. However, the duo creates a quiet fire on this nicely produced effort. With Victor Herbert's classic "Indian Summer" Brendle provides the soft bottom end and harmonizes with Kimbrough's elegantly executed voicings and lightly swinging motifs. The musicians convey subtle nuance and a suave demeanor on their rendition of "Autumn Nocturne." Thus, it is all about supple themes, an air of innocence, delicate phraseology, and picturesque soundscapes. Here, every note counts amid Kimbrough's lushly organized chord progressions, jazzy right-hand lead soloing, and Brendle's interweaving contours. The entire production clocks in at a scant 36 minutes, although quality supersedes quantity every time.

Glenn Astarita
allmusicguide.com


AUTUMN—LoNote Records

Autumn is one of those low key albums that starts off in the background, but then keeps tapping you on the shoulder, not allowing you to let it drift into the background. The playing is of very high order without showing off; both men know exactly what they are doing both individually and together as a team.

While I am typically drawn to music with a bit more snap, the choice of tunes and how they were played really won me over. It became very easy to get lost in the effortlessness of Kimbrough's ideas as they flowed seamlessly into each other. Sometimes this can be tiring, not allowing the listener a chance to "breathe", but Kimbrough knows how to build a solo, varying dynamics and phrase lengths. The bass solos sound more like role reversals than a typical all action stops bass solo, as Kimbrough delicately fades and Brendle comes up, taking the lead.

There is perhaps room for one "up" tune to break the contemplative mood that creates a certain intensity for the album's full (and short) thirty-six minutes. Then again, to do that might have seemed garish and just too crude, like willfully throwing a rock into a perfectly flat lake that is reflecting the land and sky behind it. As it stands, the emotional range is kind of narrow, or better, single minded. My only other quibble is that, at least on the equipment on which I was listening, Kimbrough sounded a bit hard on the higher notes, when the bass was loud enough to hear clearly. LoNote Records appears to be Brendle's own label, and he lists a number of other duo, as well as trio and quartet recordings under the label, many with Kimbrough. It is nice to see a locally respected player be able to record and distribute his music, and for this, technology is good. So, if you want or need some high quality music on the pensive side, check out Brendle and Kimbrough.

Budd Kopman September 2005 Jazz Improv ® Magazine's New York Jazz Guide & Directory

Autumn
Ron Brendle/Frank Kimbrough | LoNote

There is a definite North Carolina flavor to this release. Bassist Ron Brendle has been a resident of the Charlotte area since 1981 and pianist Frank Kimbrough was born in the State. In addition, one of the tunes on the play list is the product of the recently departed North Carolinian, Loonis McGlohon, erstwhile pianist and Alec Wilder collaborator. Maybe it's the commonality of birth place/residence that helps explain the synergy that exists between these two exceptional jazz artists. Whatever, their working as one closeness is apparent on every track. whether it be the pensive, soothing "No Goodbyes" or an absorbing improvisional, curiously rhythmed take of the old warhorse, "Indian Summer", where Kimbrough's sparkling piano dances all around the melody line with Brendle laying down solid bass lines underneath before taking a chorus for himself. There is a lightness, in the sense of buoyancy not frippery, in the way the two approach the material. They avoid becoming ponderous or stentorian as they thoughtfully deliver each tune on the program. At the same time, the two create an environment of thoughtfulness in the meditative way they establish their musical presence. The performance of aptly named "Prayer for Peace of Mind" comes close to reverence. But instead of despair, Kimbrough's right hand high on the keyboard predicts an optimistic outcome. To punctuate this feeling, Brendle culls some high notes from the usually deep toned bass.The only problem with this CD is the time, only 36 minutes of music is provided. Certainly these two accomplished artists have more to say than that. Recommended anyway. Visit Brendle and Kimbrough at their web sites, www.ronbrendle.com and http://home.earthlink.net/~ fkimbrough/Fkbio.html, respectively.

Dave Nathan
allaboutjazz.com

Ron Brendle / Frank Kimbrough
AUTUMN
LoNote Records 102

The jazz market is limited enough, and crowded with enough reissues of great merit, that we should all be grateful that anyone bothers to enter the field at all. Despite the daunting obstacles, though, the appeal of the music is enough to continue to attract great players, most of whom are rarely heard outside the regional circuits in which they play. Happily, the increasing ability of players to get their music recorded and the existence of independent channels of distribution, especially online, means that for the adventurous seeker, the best of those regional players can be heard no matter where you may be.

A great example is this recording on Charlotte, North Carolina-based bassist Ron Brendle and his pianist partner for the occasion, Frank Kimbrough. Released on Brendle's own LoNote label, this is a fine example of the kind of quality music that will never reach the top of the pops, but deserves to be heard well beyond the player's hometown. Brendle and Kimbrough display remarkable powers of musical communication between themselves on this ballad heavy set, and radiate that personal communication to the listener with compelling artistry and intimacy. If your jazz budget can't handle yet another multi-disc Bill Evans box, this might be the affordable alternative you're looking for.

At 36 minutes or so, it's a bit brief by CD standards, but not so long ago (for some of us greybeards, anyway) that was considered a full album in anyone's catalog. One thing I can promise - it will be 36 minutes well spent if you love jazz.

Shaun Dale
jazzreview.com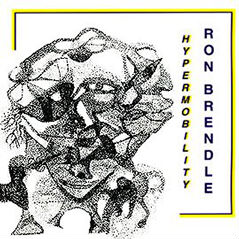 Hypermobility - Ron Brendle, Frank Kimbrough, James Baker, David Lail

TOUCHING
BASS

BY CHARLES JOHNSON

A Review of Hypermobility for Creative Loafing

Ron Brendle is a major jazz talent, virtually undiscovered even in his hometown. As a composer, arranger, bandleader and bassist, he deserves widespread recognition not just in Charlotte, where he's lived for more than a decade, but anywhere progressive jazz is played.

While recent recordings often sound exhausted, bereft of a vision more imaginative than bebop formalism or the ethereal inanities of new age, Brendle's music ignores such trends. Neither visionary nor iconoclast, Brendle favors the melodic spirituality of influences like John Coltrane, Ornette Coleman and Charlie Haden.

As a student at Appalachian State in the 1970s, Brendle traded his rock guitar for a jazz double bass. Since then he's concentrated on innovative, intellectually rigorous improvisation, working most notably in the post-bop quintet Faction and performing with many of the state's best musicians.

Now with the release of his first CD, Hypermobility (LoNote Records), and with any luck, Brendle will expand his audience.

Recorded with a Jazz Composer's Fellowship from the North Carolina Arts Council, Hypermobility ranks as one of 1992's most artfully challenging jazz releases, anywhere.

Abetted by part of the quartet featured on CD, Ron Brendle will perform music from Hypermobility and other jazz originals and classics at a CD release party beginning at 9 p.m. Friday at the Aardvark Gallery Etc., 3127 North Davidson Street.

Alternately dense and open, melodic and dissonant, the CD's 11 tracks capture Brendle's inventive aesthetic in a performance of striking skill and nuance. While an impressive vehicle for Brendle's bass playing and composition, Hypermobility succeeds foremost as an example of intimate group improvisation.

That's not surprising in light of Brendle's longstanding ties with the other musicians. Pianist Frank Kimbrough, who provides lyrical solos and three solid compositions, first performed with Brendle while they were schoolmates at Appalachian. Kimbrough now lives in New York, where he's recorded for the Mapleshade label, but his deft interplay reveals a longstanding familiarity with Brendle's approach to composition and arrangements.

Charlotte jazz fans know saxophonist David Lail from his pop-jazz work with Maria Howell and fusion with Flight 108. Here his urgent, plaintive tone and aggressively imaginative solos reveal a maturity and authority not often heard before. Brendle explains, "He's been listening to a lot of late Coltrane."

Drummer James Baker collaborates with Brendle in Faction and smaller ensembles. As a rhythm section, they anticipate each other's every move, giving even the least structured pieces, like the anarchic "New World Order?," an implicit sense of swing. Citing the musicians' evident familiarity, Brendle says, "We know each other musically. We've played together, and we have the same taste. We have a sort of psychic bond."

Rhythmic as well as psychic, that bond is immediately apparent from the boldly melodic opening piano chords of "Hope," a trio for bass, piano and drums written by Kimbrough. With complex, quickly shifting rhythms, bass and drums announce the pace for the piece and album, while Kimbrough nimbly and melodically glides over them. Midway through the composition, Brendle offers a resonant, lyrical solo, pulling deep rich tones from the lower register of the bass in deft counterpoint to Kimbrough's agile piano.

"Leaving," written by pianist Richie Bierach, adds Lail's late Coltrane tenor saxophone. With his keening, strident tone, Lail also recalls saxophonist Dewey Redman. Indeed, the performance expressly recalls the classic mid-1970s Keith Jarrett quartet featuring Redman, bassist Charlie Haden and drummer Paul Motian. Jarrett and his quartet come to mind attain on the Kimbrough composition "TMI." Brendle and Baker give the former tune a modernistic, choppy backdrop, while Kimbrough cuts through angular chords that hint, albeit obliquely, at the blues. Brendle's compositions sound even more imaginative. The title track, for example, inventively meshes varied and clashing rhythms. While Kimbrough's piano clatters like a gear trying to engage, Brendle's bass rumbles like a volcano below. rhythmic tension builds while Baker lays sharp percussion fragments around the edges of Kimbrough's angular piano. Eventually, the rhythmic shards fall a little uncomfortably into place.

"New World Order?," a group improvisation, resonates wryly with chaotic glee as if to mock the ousted president's misguided view of post-Soviet global politics. Kimbrough spins out hints of melody, while Brendle counters with brittle, bouncy arpeggios until Kimbrough's runs spiral downward to the final, ominous chord. "Subliminal Resolution" reaches even farther outside the mainstream as the musicians improvise, using "Harmolodic" tones and polyrhythms reminiscent of Ornette Coleman.

In contrast, Brendle's moodily romantic "Not Forgetting" is the album's prettiest composition. Kimbrough lays shimmering piano arpeggios over Brendle's bell-like bass tones. Brendle solos with gentle authority, deftly reaching for high, elegiac notes, then dropping to the resonant lower register.

Equally exhilarating are versions of Coleman's "Roundtrip" and Thelonious Monk's "Let's Cool One." "Roundtrip" aptly features Lail's bluesy, yearning solo, while Brendle anchors both melody and rhythm with a postmodern intimation of swing. Brendle's bass drives "Let's Cool One" with hard swinging counterpoint and an inverted, bluesy solo original in sound and conception.

The thoughtful and soft-spoken Brendle says he originally envisioned an album composed largely of standard bebop and post-bop tunes, but at Kimbrough's urging he opted for more challenging and original compositions. This impressive result more than justifies his choice.

​ Ron Brendle
HYPERMOBILITY
LoNote Records

This is the initial encounter on record for North Carolina bass player Ron Brendle and pianist Frank Kimbrough. They would get together several more times in the future but, even with this first meeting, it was clear there was a symbiotic bonding between the two. Kimbrough, generally noted for his hard bop, fits right in with the creative tension and tumult, the themes established for this set. There's a touch of the bop orientation on a slightly up-tempo version of Thelonious Monk's "Let's Cool One," where the pianist shares the stage with some excellent individual bass playing by Brendle while the lightly grazed drums of James Baker keep the music moving. The trio is augmented from time to time by the tenor sax of David Lail on such cuts as "Leaving," a tune by another modern jazz performer, Richie Beirach. Lail's tenor has an alto quality to it. But the highlight of this track is Kimbrough's craggy, angular harmonic doings on the piano in counterpoint with Lail and Baker's continuous drumming. The agitation comes in on such tunes as a demanding, intrusive "Parkinglot People," with Kimbrough thrusting at, rather than playing, the piano, and Lail slipping in and out with exciting improvisational statements on tenor, creating a hectic conversation with Kimbrough. Meanwhile, Brendle and Baker egg on the combatants. Brendle has a pleasant melodic interlude on this otherwise musically disturbing piece. All the music on this set is modern and/or original — no fooling around with any standards here. Given this agenda, the playing is the paramount of creative extemporizing order. Recommended.

Dave Nathan

​ RON BRENDLE
HYPERMOBILITY
LoNote Records

Bassist Ron Brendle's Hypermobility is an interesting recording. At times it features a lyricism reminiscent of the late Bill Evans, while at other times it features the kind of collective improvisation made popular by the ECM label in the 1970s and 1980s. In fact, when tenor saxophonist David Lail joins the trio the music takes on the quality of Keith Jarrett's excursions with Dewey Redman in the early 1970s (check out "Leaving" and TMI").

Brendle is joined by Frank Kimbrough on piano, James Baker on drums, and Lail on tenor. Together they exhibit that elusive quality that makes a collection of individuals a group in the true sense of the word. In their hands the music breathes and grows.

Although the recording features recordings by Thelonious Monk, Ornette Coleman, and Richie Beirach, the bulk of the writing is handled by Brendle and Kimbrough. On Kimbrough's "TMI," the interplay is outstanding as Brendle's bass weaves in and out with periodic hints of swing. "Not Forgetting," by Brendle, features a lyrical solo by Kimbrough and a sparse but rhythmic offering by Brendle. "Hypermobility," "New World Order?," "Subliminal Resolution," and "Parkinglot People" are also by Brendle and feature various levels of collective improvisation. On Monk's "Let's Cool One" and Ornette's "Roundtrip," the group demonstrates its ability to swing, lest we begin to think otherwise.

Throughout the proceedings, drummer James Baker provides a cushion of freedom, sometimes in the form of Polyrhythms, other times with more subtle interjections. Saxophonist David Lail also handles admirably (for example, on "Leaving," "Let's Cool One" and "Parkinglot People").

Hypermobility is an offering that showcases a group at the height of its collective powers. It is one worth searching out.

-Douglas Turner
16-Jazz South
Volume 4, Number 3

​ RON BRENDLE
Hypermobility
LoNote CD 101
JAMES BAKER: dr, perc
FRANK KIMBROUGH: pno
DAVID LAIL: tn sx

Hope; Leaving; Let's Cool One; TMI; Not Forgetting; Quickening; Hypermobility; New World Order?; Roundtrip; Subliminal Resolution; Parkinglot People

Influenced by the Keith Jarrett/Paul Motian school of jazz improv, this North Carolina quartet emerges as an unlikely purveyor of a loose, flowing style seemingly more popular in Europe than in the U.S. Highly charged, bit-ears interaction is the theme here. On Monk's "Let's Cool One," Frank Kimbrough and Brendle play solos that tumble and sprawl, the musicians melding themselves with suppleness to the tune's zig-zagging changes. They've captured the kinetic give-and-take that comes from intense listening and serious time spent on their instruments. A former Berklee instructor and occasional member of pianist James Williams' quartet, Baker is a playful drummer, his style falling between the sensitivity of Jon Christensen and the forthright, pummeling swing of Jack DeJohnette. On the title track he's inventive, tumbling over cowbells and hand-muting cymbals, while on Coleman's "Roundtrip" he zips off fullset polyrhythms while expanding on the tune's extroverted structure. Hypermobility is a surprising album from an unlikely jazz corner of the country.

-Ken Micallef
Modern Drummer Magazine ​

SPECTATOR

Ron Brendle - Hypermobility (LoNote).

Brendle has made a name playing in Faction, a Charlotte group known for its hard bop style. However, on Hypermobility, he defies convention by shaping the music into a thoroughly modern sound that defies labels. Pianist Frank Kimbrough, a Roxboro native who stays busy these days gigging in New York, teams with Brendle to recall the tandems of Keith Jarrett/Charlie Haden and Paul Bley/Steve Swallow. They are joined by tenor man David Lail and Faction drummer James Baker. Two Kimbrough compositions, "Hope" and "Quickening," show off the rapport he has with Brendle. On both, the understated piano is countered by low-end bass notes. Brendle's sparse playing is deep, both emotionally and sonically. "TMI," another Kimbrough tune, is a challenging piece, which features bluesy work from Lail. Brendle's "New World Order?" and "Subliminal Resolution" are short, quick-paced group improvisations which satisfy, while leaving the listener wanting more. The quartet mines Monk's "Let's Cool One" and Ornette Coleman's "Roundtrip" for rich veins full of modern sounds and new interpretations. Again, Brendle is notable for his strong pulse during ensemble sections and his subdued, yet probing, solos.

​ Ron Brendle, Hypermobility (LoNOTE Records)

Operating out of Charlotte, young Brendle is the bass behind Faction, a hard-swinging but conventional hard-bop outfit. But there's nothing conventional about Hypermobility, which thumbs its nose at jazz orthodoxy and points it into the future. Like a mountain river, Brendle's deep pulse propels the music in dynamic spurts. You hear the rush of white water, then pause by a crisp, motionless pool Those who still lament the breakup of Keith Jarrett's searching American quartet can find its spiritual descendent here in the conversation between Brendle and piano wiz Frank Kimbrough.

-Joe Vanderford
THE INDEPENDENT WEEKLY ​

RON BRENDLE
HYPERMOBILITY,
LONOTE

Hope / Leaving / Let's Cool One / TMI / Not Forgetting / Quickening / Hypermobility / New World Order? / Roundtrip / Subliminal Resolution / Parkinglot People. 65:19

Brendle, b; Frank Kimbrough, p; David Lail, ts; James Baker, d. 3/4/& 5/92, Charlotte, NC.

As a reviewer, I'm often tempted to ease up on regional releases. The effort and dedication of creative musicians working outside the major music power centers provides the only unifying factor among such releases. But in the end I come down on the side of critical purity. If this sort of self-produced creative music deserves serious consideration, it should do so on equal terms with the more establishment product. A regional release like Ron Brendle's Hypermobility justifies this approach. These musicians hold their own against anyone. Though the program is varied, it also coalesces into a unified statement. The group is at its best operating in the center of its stylistic range, freer material that's still informed by a sense of structure. Coleman's "Roundtrip," Kinbrough's "TMI" and "Quickening" and Brendle's Parkinglot People" exemplify the ensemble at its best. Here and throughout the disc, the point of reference for Kimbrough's playing is Paul Bley. I'm not talking about a carbon copy, but rather about inspiration creatively developed. The leader fits this pattern. He has a warm, woody sound, and a lyric, quite Hadenesque way of turning a phrase. But again, I'm talking about a fresh voice emerging through the inspiration of a more established voice.

Brendle as an accompanist provides strong counter melodies. Drummer James Baker fits the ensemble perfectly, managing to be at once sensitive to group interaction, but always challenging the others with polyrhythmic flurries and textural variations. Tenor saxophonist David Lail appears on five cuts. He comes across as something of a chameleon, blending in with the character of the tune without ever asserting a voice of his own. Still the way he swaggers through "TMI" and his wonderful emulation of Ornette on "Roundtrip" are especially enjoyable, and the rest of his work is never less than solid.

Consumers, especially those with limited budgets, are understandably leery of chasing after the self-produced sessions. Well, in this case, they needn't be. Catch this one while you can.

-David Dupont
CADENCE
(208)
Vol. 19 No. 4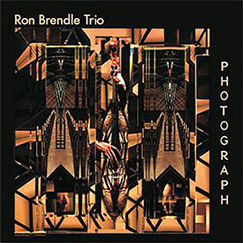 Photograph - Ron Brendle Trio

Photograph
Ron Brendle Trio

While the instrumentation is that of the prototypical bass-piano-drums trio, there's nothing remotely routine about the Ron Brendle Trio's music. The musicians blur idioms and converge styles. Every track represents a first-take version, and the compositions have a loose, spontaneous sound. A highlight is their superb cover of Ornette Coleman's "Broken Shadows" (hardly an overdone number).

Brendle is a monster bassist, whether using the bow or playing with his fingers. Pianist Frank Kimbrough darts, dips and explodes, and drummer Al Sergel always connects his rhythms to the passages being articulated by Brendle and Kimbrough. While the trio can take things far out, get complex or build a solid groove, the common theme is that the Ron Brendle Trio consistently offers outstanding, unpredictable music.

Ron Wynn
JazzTimes





Lost Dogs - LIVE - Ron Brendle, John Alexander, Doug Henry, Al Sergel

Lost Dogs Live
LoNote Records

Lost Dogs is a quartet founded by bass player Ron Brendle, with the unusual instrumental grouping of two saxophones, bass, and drums. This departs from Brendle's usual setting, his trio that typically features pianist Frank Kimbrough. But there the major differences end. The program here is a typical Brendle musical agenda, viz., modern jazz works (mostly penned by a bassist or guitarist), a couple Brendle originals, and a ringer of sorts, this time Muddy Waters' "Trouble No More." The modern material includes representatives from different stages in the development of that jazz category. Without a piano present, Brendle takes on a greater responsibility for carrying the session, both for providing the rhythmic foundation and as a soloist. Both these roles are amply demonstrated on "Not Forgetting," a Brendle original, where the bass works in and around the musings of the two saxophonists, John Alexander and Doug Henry. The group moves closer to off-center jazz on, of all things, "Trouble No More." While still presented within a swinging blues context, there is some sax stridency added to the mix, making for an innovative arrangement of this piece from the Delta and urban blues master. Another master (this time of modern jazz), Charles Mingus, is represented with an 11-minute working over of his in-your-eye shot at the segregationist shenanigans of Arkansas governor Orville Faubus. The set ends with a rumbling and somewhat psychedelic reenactment of Jimi Hendrix's "Manic Depression," with Brendle getting sounds from the bass that perhaps the instrument wasn't supposed to be capable of producing. Al Sergel's drums are given a prominent part on this track. With this album, Brendle continues his successful quest to present modern jazz in unique and interesting formats accessible to all jazz fans. Recommended.

Dave Nathan
allmusic.com